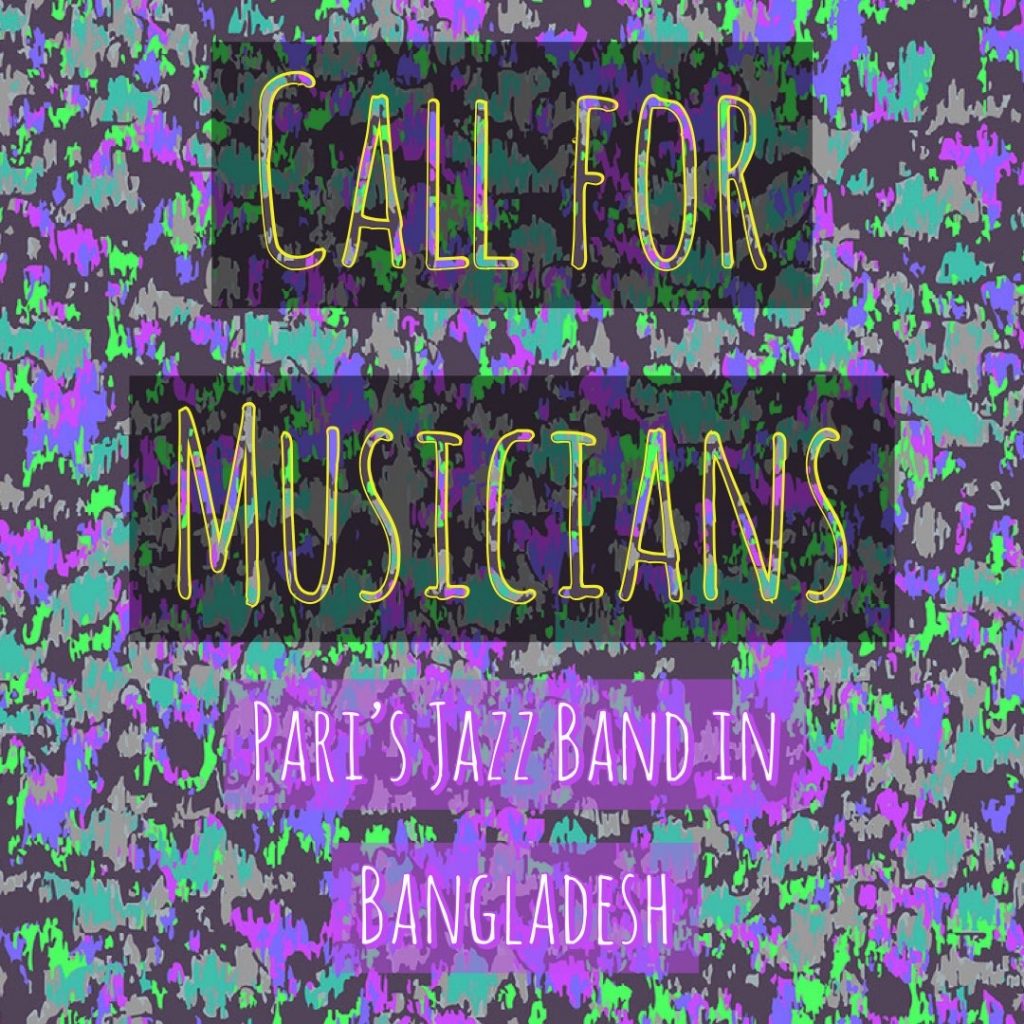 Hello there! I'm looking for jazz musicians for the following instruments to join my band in Bangladesh: Drums, Bass, Piano, Saxophone, Trumpet, Trombone, Flute, Vocals, Other.
Requirements:
A short introduction of yourself
Two Jazz Standards
Play the melody, comp and improvise on two jazz standards in swing time. That means avoid bossa/ latin/ straight (just for the sake of this audition). You can use a backing track. A casual mp3 recording using a phone/ portable recorder would be fine. Each file size is maximum 7MB if you send as email attachment. You can also send external audio/ video link.
Reading skill
Please evaluate yourself between 0 to 4.
Secondary instruments (if any)
Please send me an email with the above details at pmoumon@gmail.com with "Jazz Band BD" as the email subject. Deadline: 31 May 2022.

If I think that we can play together I'll contact you via email by the end of June 2022. The process will be followed by an online meeting and a jam in Dhaka in Dec 2022. Feel free to write me if you need any further info.
You can also write me if you're rather up for a collaboration.

Thanks for your interest! I'm looking forward to hear your music!
Parijat